Anyone with a young child has probably learned a few things about children and play. One of these revelations is that you don't need to spend a lot of money to entertain or engage children. This moment is probably most acutely realized after you hand an infant a new toy and they spend more time playing with the box the toy came in, than the toy itself.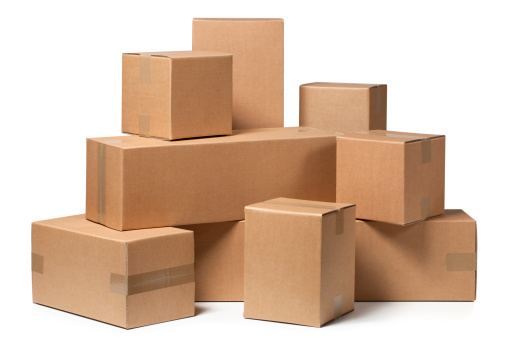 Boxes hold beautiful potential and offer a world of possibility for children. Similarly, other materials like paper, cardboard and paint can often help support children's ideas of what the box should be.
This packaging from Ikea provided weeks of play for H in the months of January and February. It was almost like a five-sided box that had natural creases on two of the sides. H instantly declared that this was her boat and began fishing. Some time later, by simply undoing the sides, it became her rocket ship.
Her rocket ship play lead to a discussion about direction and soon she was heading east to Montreal. She transferred this knowledge to our car rides and started asking/suggesting what direction we should drive in.
Sometimes she went on solo trips and sometimes she went with friends. Sometimes only her friends went and she bid them farewell.
I extended her play by providing paint and stickers so she could decorate her rocket ship the way she wanted. There's nothing exciting or captivating about this. This is my way of engaging her with everyday things on short notice. That being said, I know it's empowering for her to make things her own.
The next day, while I napped, she quietly decided to take matters into her own hands…and legs. It was another one of those magical moments where I stood frozen wondering why this always happens to me! After our last few food colouring disasters in the fall, I stored the paints and food colour in the basement (out of reach) but thought leaving them in the kitchen for less than the one hour we were home before we had to go to swimming would be no big deal. Lesson learned!
A trip to Costco gave us another box. This one became her official boat.
While none of these experiences required special tools, I was really excited to provide H with this cool tool set I came across online. We bought it locally from Lee Valley Tools.
I knew she would still be a little young to really make the most of it, but it was really empowering for her to use the scru-driver and actually watch the
"screws" turn into the cardboard.  She looked at the packaging and said that she wanted to make a dollhouse, so we used yet another Costco box and an old pull-ups box.
As I expected, H wasn't fully engaged in this process because it was challenging (and she got distracted by playdough). She helped with attaching some of the pieces and provided her input, for example, when I was trying to add in stairs she said, "How about we use a string instead?" So we did. But she does enjoy playing with it. It's currently on display in our playroom. To further extend this process (and to distract her when I needed a few minutes), I gave her stickers to decorate the house.
Then of course, her imagination soared. I happened upon this scene later and could only to try to guess what had happened here…
There are a variety of tools designed for various purposes and to carry out various functions. The tools we explored in this series had to do with building and construction because those are the ones H was interested in when we started, but I look forward to introducing other types of tools related to art, cooking and gardening as the year progresses since she has also grown to be quite interested in those areas. Hopefully it can help broaden her perspective and understanding of tools and provide her for more opportunities for fine motor development.